Your Mission: Raise some clams to ignite the full potential of Island kids!
Impact: When a child has a mentor, the odds they will be emotionally, socially & physically healthy increases dramatically…and when we have healthy young people in our communities, everyone benefits.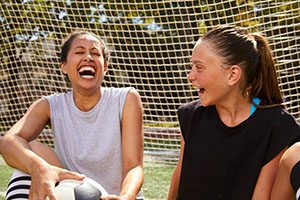 Creating a new mentoring match costs roughly $1200.  If everyone on your team raises $150, your team could raise more than half the cost of a match.  Aim for the $250 level, and you could be Matchmakers!  Since money invested in BBBS programs generates an average social return on investment of $18 for every dollar invested, the money you raise will have huge impact in our community.
A best friend is like a four leaf clover: hard to find & lucky to have! Imagine who they will become because of you! #MentoringMatters