Teams Needed!
Saturday, March 3rd & Sunday, March 4th
Bowl for Kids Sake is an important community fundraiser for Big Brothers Big Sisters of PEI.  Each year, 250 teams work together to raise much needed funds – last year, you helped raise more than $126,000.
Participating in Bowl for Kids Sake is a great team-building event!  In addition to working together to reach a goal, your team has the opportunity to have fun while fundraising and celebrating your success.   And to top it all off, you'll be supporting programs which help local kids develop the confidence to achieve more.   Register your team today and help a child reach his or her full potential.   #MentoringMatters
As a thank you for your fundraising support, we will be throwing a spooky, Halloween-themed Thank You Party, which includes:
75 minutes of free bowling
SUBWAY® Sandwiches
Pepsi Products
Great prizes
Raise $150 and you'll receive a BFKS T-shirt, a chance to win 1 of 4 Special Prize Package Draws, & 2 chances to win 2 tickets to anywhere Air Canada flies in North America! (includes Mexico, Hawaii, and the Caribbean)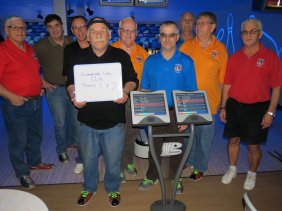 What's new this year
4 new Prize Packages for people who raise $150 or more
New raffle ticket prizes including a Mantis Classic 2 Cycle Tiller/Cultivator from Veseys Equipment; a Giant Bar Clam and Deep Sea Fishing Adventure for Four from Paradise on the Sea Adventures; a 32″ Samsung Smart TV; and a BBQ from Kent Building Supplies Summerside
Halloween-themed Team Kit swag
New on-line fundraising features
For more information, go to our Bowl for Kids Sake webpage, call 902-569-KIDS (5437), or email us at info@bbbspei.ca
To use On-Line Fundraising, go here to get started.
To support a friend or colleague who is participating, go here to donate.