When Bowl for Kids Sake 2019 came to an end, we had no idea what was to come.  Although the world has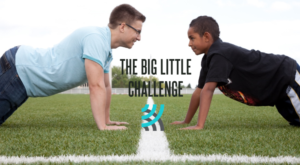 changed, some things remain the same.  Since you have been involved in Bowl for Kids Sake, we want to give you a sneak peek into our plans for a new winter Fun Fundraising event.
Although we can't hold Bowl for Kids Sake safely this year, we don't want to lose the things we love – team building, community spirit, and a chance to have fun together….and of course fundraising for a great cause!
SAVE THE DATE: THE BIG LITTLE CHALLENGE IS COMING IN MARCH
For 3 weeks in March, business, family & community teams will work together to raise money and complete 21 fun challenges that promote Health & Well-Being, Life-Long Learning and Community Involvement.
We want the challenges to be meaningful, so there will be tailored lists for business and family/community teams. Each week represents one of our 3 Big Outcomes, so participating will be a fun way to see the impact of your support.  The Weekly Signature Challenges will allow your team to show your collective creativity while competing for great prizes.
If your team completes two thirds of the challenges, you could win a wonderful Love Your Local Package….and the more challenges you finish, the more chances you have to win.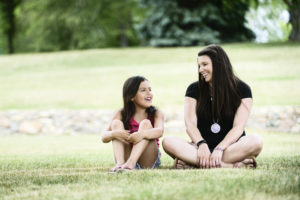 Since Covid-19 has affected everyone in our community, we are going to focus on team fundraising instead of individual totals.  Every team that raises $100 will have a chance to win the Big Fundraising Prize…and the more you raise, the more you can win and there are special prize packages if your team raises $600 or $1200. To help with fundraising, we will provide Team Kits, Raffle Tickets and On-Line Fundraising.
THIS MARCH, LET'S COME TOGETHER TO SUPPORT YOUTH IN OUR COMMUNITY, HAVE FUN
AND BRING SOME JOY TO THE ISLAND THIS WINTER!
If you have some suggestions for some activities or prizes you would like to see, please contact Heather at heather.doran@bigbrothersbigsisters.ca or 902-368-7759
If you would like to be a sponsor or donate a prize for a fun new community fundraiser, please check out our The Big Little Challenge Sponsorship Package