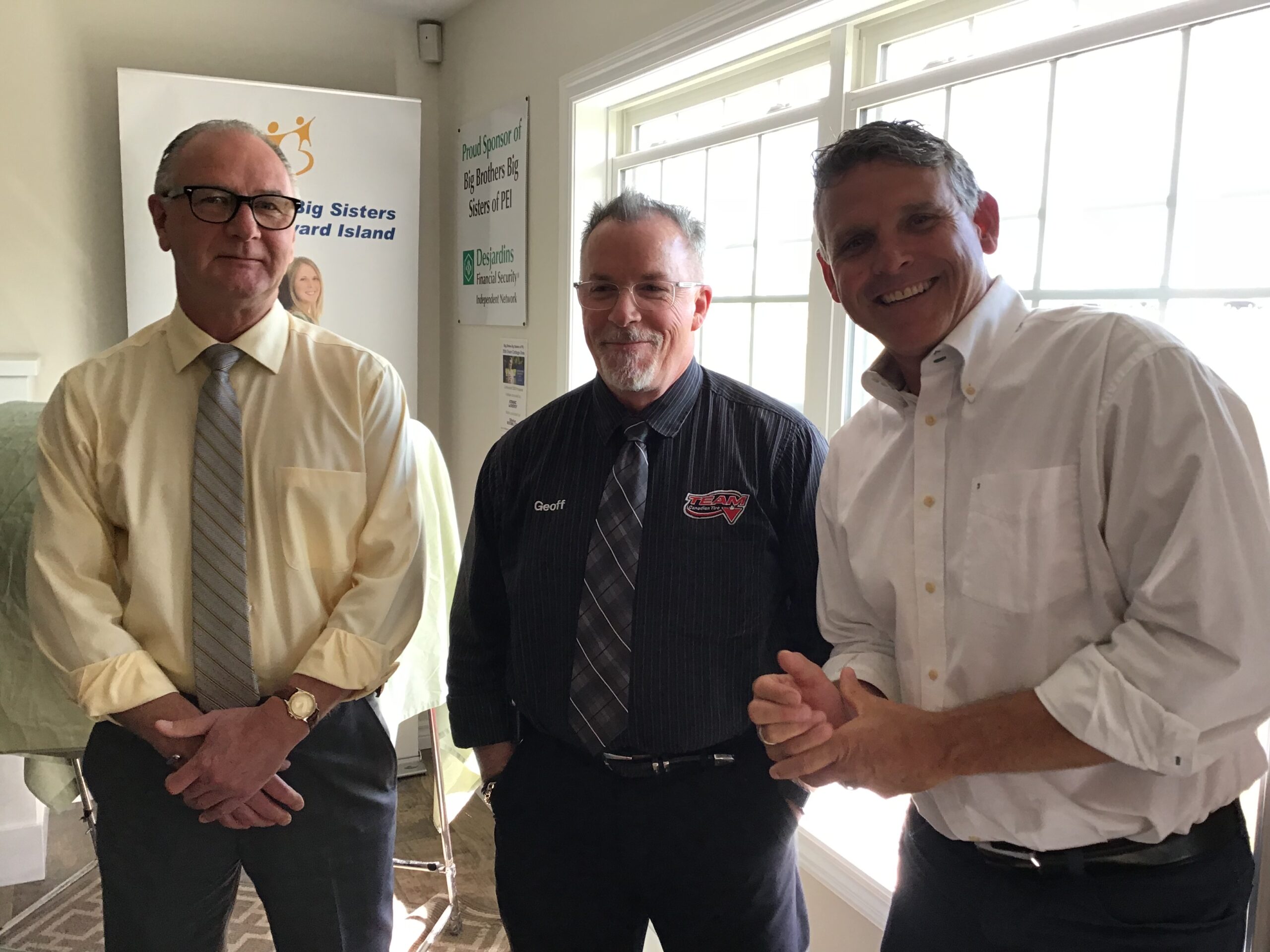 We have been fortunate to have Charlottetown Canadian Tire as loyal supporters over the last few years! Not only do they host our Dream Cottage in their parking lot in the summers, but they also help us in our fundraising endeavors by bowling with us at Bowl for Kids' Sake and regularly donating gift cards and goods for prizes and supplies.
This year we were grateful to receive $1000.00 in sponsorship to go towards our new fundraiser, the Big Little Challenge! We chatted with Ian Cox who has been managing the Charlottetown Canadian Tire for the last 7 years to learn more about their values and community involvement. Mr. Cox has been with Canadian Tire for almost 40 years, and told us that dealing with staff and customers is his favorite part of his job. He also gave a special shout out to owner, Cameron Beach who makes giving back to the community a large priority.
Canadian Tire's signature charity Jumpstart, has been helping kids develop social skills, build self-esteem, and improve academic performance by providing opportunities for youth to get active in their communities! Every dollar donated to Jumpstart directly goes into helping kids, since Canadian Tire covers the administrative costs. If you ever find yourself walking in Victoria Park, you can find the sponsored playground that they have built.
We definitely could not do the work that we do without local businesses investing back in their community's wellbeing. We are very grateful to the Charlottetown Canadian Tire for helping kids have a healthy start in life!
Up Next: Find out what it's like to be in a Big Sister/Little Sister match!