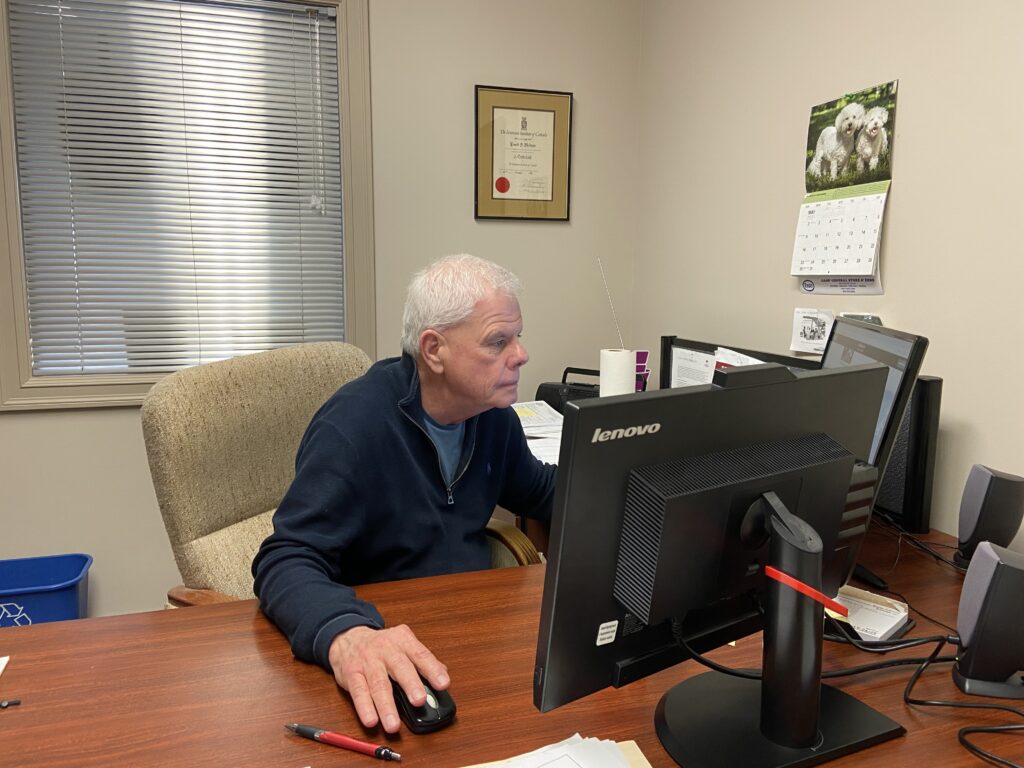 We had a chance to sit down with David McInnis, co-owner of Peake & McInnis, a wonderful supporter of Big Brothers Big Sisters. Peake & McInnis have been a Bowl for Kids Sake Friend Sponsor year after year and they were one of the first supporters to get involved with The Big Little Challenge this year!
Dave says giving back to the community is a big part of his business. He loves supporting Big Brothers Big Sisters because he thinks its really important to make sure kids have the support and proper guidance they need.
Working in insurance is something Dave was born into. Peake & McInnis was started by his grandfather in 1912, then his father and uncle took over, then Dave and his brother Danny, and now his two nieces work there too, making it a fourth generation family-run business.
Dave graduated from UPEI with a business degree. He says he feels "lucky being able to stay on the Island after I got my degree, a lot of my classmates had to go off Island and were trying to get back over the years."
One of Dave's major interests is sailing. He is an avid sailor – he and his brother Danny have been competing in the Charlottetown Regatta since it started in the 80s.  He even came in first place at one!  Dave also enjoys long distance sailing but he says "it's a very different beast" from racing. He has done treks from Bermuda to PEI as well as from Central America to Florida.
When we asked who his mentors were, he mentioned both of his parents as being important. His father taught him everything he needed to know about insurance and the business, while his mom (a nurse) instilled in him the importance of family values and giving back to the community.
Peake and McInnis is deeply rooted on the Island and are big believers in giving back to various charities, including children's charities, sports teams and hospitals to name a few. The staff even competes in a weekly Chase the Ace style draw on Fridays – the winner gets half and half goes to the charity of the winner's choice! Dave said he's drawn a few times but has yet to win. In addition, every fall Peake & McInnis does an annual shred-a-thon that the staff loves – they make a huge outing of it.
Dave was very humble in mentioning that Peake & McInnis is like many local businesses in their love of supporting local charities across PEI.  Although it is true that the Island business community is very generous, we are very grateful to Peake & McInnis for the amazing level of their support. Not only have they been committed to BBBSPEI for a very long time, they were quick to pivot that support during the pandemic to a brand new, untested fundraiser. We can't say thank you enough!
Up Next: we talk to Ian Cox from the Charlottetown Canadian Tire