| | |
| --- | --- |
| Name | Board Position |
| Tim McRoberts | Chair |
| Lisa Doyle-MacBain | Vice-Chair |
| David Green | Past Chair |
| Dennis Carver | Honorary Board Member |
| Gary Conohan | Director |
| Jessica Gillis | Director |
| Kieran Goodwin | Director |
| Maggie Grimmer | Director |
| Olivia MacDonald | Director |
| John McAleer | Director |
| Robert Saada | Director |
| Jacob Zelman | Director |
From time to time, BBBSPEI may secure the services of a business in which a Director may have an interest. In such cases, the Director will declare a conflict of interest and abstain from voting on the engagement or in any related discussions or decisions to avoid a conflict of interest.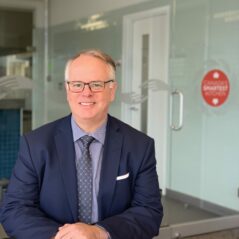 Tim McRoberts, Board Chair
Over the past 25 years, Tim has worked at Holland College in Charlottetown, Prince Edward Island. Currently, Tim works as the Director of Canada's Smartest Kitchen, a food and beverage technology access center (TAC) at Holland College and R&D arm of The Culinary Institute of Canada. Prior to joining Holland College, Tim worked as a professional chef, holding various executive-level positions in the foodservice industry. Tim is a passionate adult educator and, as a lifelong learner, earned a PhD degree focusing on post-secondary educational studies. Blending industry and education has been a driving force in Tim's life.
Tim believes in giving back to the community and is inspired by the important work led by the team at Big Brothers Big Sisters PEI. Tim lives in Charlottetown with his wife, Kim. They are quick to talk about their two children, Abbey and Nick or show a picture of their Cairn terrier, Finley.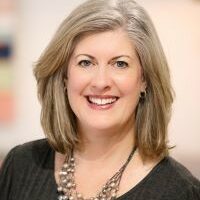 Lisa Doyle-MacBain, Vice-Chair
Lisa Doyle-MacBain is a self-employed management consultant working in many diverse fields. She has a record of positive working relations with officials in the municipal, provincial, and federal public service, with private enterprise, educators, and the community at large. She is dedicated to organization and efficiency, and thrives in a challenging and changing environment. Lisa's current employment contracts include serving as the Executive Director of the Prince Edward Island Automobile Dealers Association and as Manager of Client Services with Chandler Coaches Inc. Lisa attained a Bachelor of Business Administration and a Certificate in Public Administration from the University of Prince Edward Island. She enjoys hiking, baking/cooking, crafts, and reading. She resides in Charlottetown with her husband, Rob, and they have three grown children, affectionately referred to as The A-Team: Alex, Ashley, and Amanda.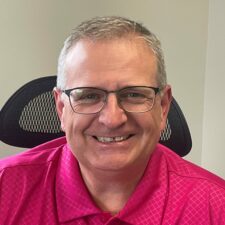 Gary Conohan, Director
Gary is the Managing Director at Veseys Seeds and Veseys Equipment out of York, PEI. Gary was a Big Brother to Matthew for 10 years until Matthew reached 18 years old and 11 years later they are still good friends. Gary has been an In-School Mentor and is currently Past President of the Rotary Club of Charlottetown Royalty. Gary and his wife June reside in West Royalty.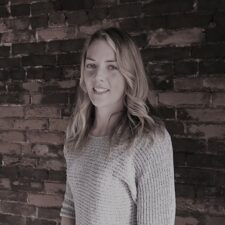 Jessica Gillis, Director
Jessica was born and raised on Prince Edward Island. A graduate of the UPEI School of Business, she held various positions within the private sector and federal government prior to joining Bay Ferries and Northumberland Ferries Limited in 2011 in an entry level marketing role. An energic, natural leader, Jessica went on to be appointed Director of Marketing and Customer Experience for the companies in 2018. In this role, Jessica assumes the responsibility of leading departmental staff and outside contractors including a marketing agency and a contact center. An advocate for wellness and movement, Jessica leads group fitness classes at a local boutique fitness facility. Her hobbies including running, biking, golf, horseback riding, gardening, fashion, and antiquing. Jessica joined the Big Brothers Big Sisters PEI Board in 2019 to contribute to making a positive impact on the lives of young Islanders.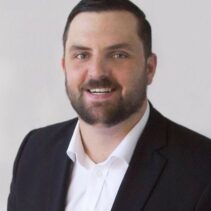 Kieran Goodwin, Director
Kieran has been involved with Big Brothers Big Sisters for over 10 years, with Big-Little matches in Antigonish, Truro and Charlottetown. His most recent match has just ended due to his little turning 18, but they were together for over 5 years. Kieran is also involved in coaching Special Olympics Floor Hockey (winter) and Soccer (summer), as well as coaching various soccer teams including the Goalkeeper Coach for both UPEI soccer teams.
Kieran's biggest take-away from being a Big is that he often gets more out of the match than the littles, as the way the littles often see the world is so different, and innocent. BBBS will always have a special part in his heart and he hopes to continue to volunteer with them for as long as he can.