Program and Fund Supporters

Rotary Club of Charlottetown Royalty
We are extremely excited to partner with the Rotary Club of Charlottetown Royalty to bring Teen Mentoring to more schools across Prince Edward Island. They have invested $90,000 over 3 years into a program that provides both the mentors and the mentees the opportunity to build the confidence to achieve more.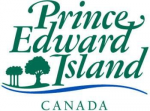 Government of PEI, Department of Social Development and Housing
We would like to thank the Government of Prince Edward Island for their ongoing support.  The $28,000 annual grant they provide ensures we can provide quality mentoring services across Prince Edward Island.

MBS Radio
We would like to thank MBS Radio for their ongoing support.  By making us a Charity of Choice, MBS Radio has provided invaluable volunteer recruitment support throughout the year. We would like to thank the staff and management for their ongoing support on on air promotion of our need for volunteers.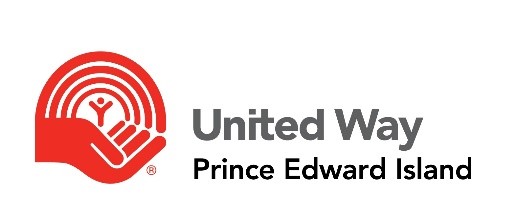 United Way of Prince Edward Island
We are so excited to announce that we are powered by United Way of Prince Edward Island.  In March of 2020, they began supporting Teen Mentoring on Prince Edward Island with a $25,000 per year grant for two years, which ensures the program will continue to grow and thrive.

RBC Foundation
We would like to thank the RBC Foundation for providing the funding to create Launch Your Life, a post-secondary and career readiness program for youth. Their 2 year, $25,000 grant will help youth aged 14-24 gain new skills, build self-confidence, make meaningful connections, & explore their options for the future.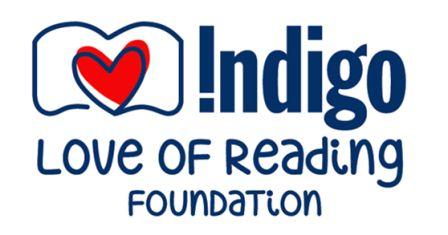 Indigo Love of Reading Foundation
We want to thank the Indigo Love of Reading Foundation, for giving us a $12,500 Community Response Grant to purchase books for the youth in our community to read and learn during the COVID-19 pandemic.  We can't thank the staff at Indigo Charlottetown & Coles Summerside enough for all their help choosing a wide selection of books that would appeal to the youth in our programs!  Thank you for helping ignite the love of reading for the youth we serve

Telus
We would like to thank Telus for their generous donation of $10,000 in support of Mentoring Boxes.  Their support allows our Mentors and their Mentees, the opportunity to make a connection while doing something they both enjoy.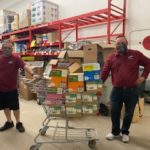 Staples
In addition to providing supplies for our Launch Your Life Program,  we can't thank Lloyd Larter & the staff of the Charlottetown Staples enough for donating 250 Hilroy Scribblers, 24 Binders, 100 Homework Folders & 164 Mini-Binders to help our youth go back to school. That's a lot of school supplies!!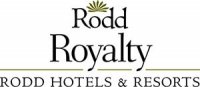 Rodd Royalty
We want to thank our friends at the Rodd Royalty for hosting our Christmas party for our Bigs & Littles again this year.  We can't thank the staff & management enough for providing everything we needed – a craft room, space for our Photo Booth, a wonderful traditional turkey lunch and space for a visit from Santa.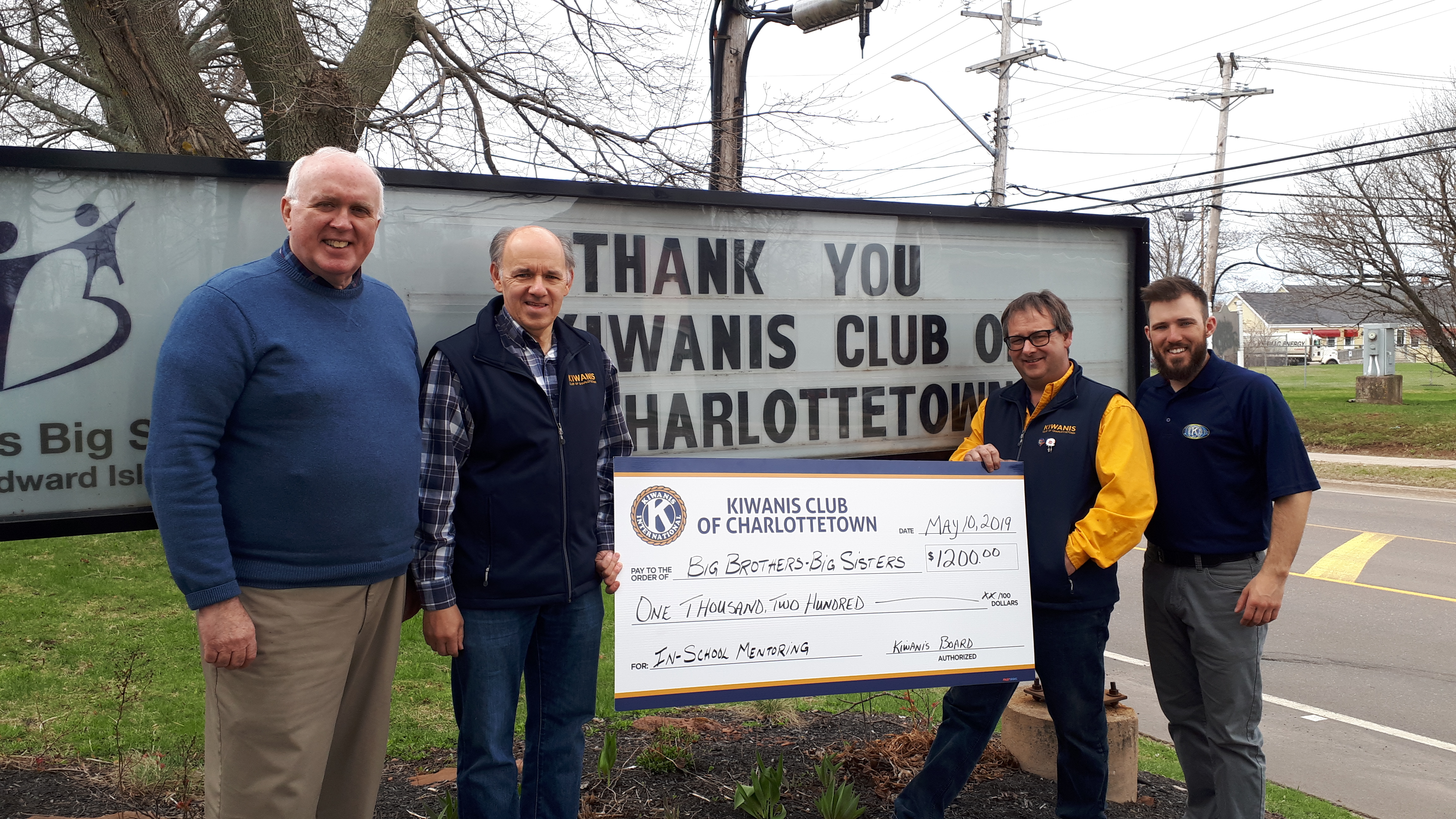 Kiwanis Club of Charlottetown
We want to thank the Kiwanis Club of Charlottetown for their $1200 donation to support In-School Mentoring. A mentor's support can help keep youth engaged in school, build self confidence, develop soft skills & facilitate continued academic achievement.

Investors Group
We want to thank the Investors Group for creating an opportunities fund for our Littles which covers lessons, team costs, arts tickets…..any opportunity that will expand our Littles experiences.
Go Girls! School Partners
East Wiltshire Intermediate
Queen Charlotte Intermediate
In-School Mentoring Partners
Central Queens Elementary
Donagh Regional
Eliot River Elementary
Elm Street Elementary
Glen Stewart Primary
Greenfield Elementary
Kensington Intermediate
L.M. Montgomery Elementary
Miscouche Consolidated
Montague Consolidated
Parkdale Elementary
Parkside Elementary
Prince Street Elementary
Queen Elizabeth Elementary
Sherwood Elementary
Souris Regional
Spring Park Elementary
St. Jean Elementary
Stratford Elementary
West Kent Elementary
West Royalty Elementary
High Schools
Bluefield High partnered with Central Queens Elementary
Charlottetown Rural High partnered with Parkdale Elementary & Sherwood Elementary
Colonel Grey Senior High partnered with West Kent Elementary & West Royalty Elementary
Kensington Intermediate High School partnered with Queen Elizabeth Elementary
Kinkora Regional High partnered with Somerset Elementary
Montague Regional High partnered with Montague Consolidate
Morell Regional High partnered with Morell Consolidated
Three Oakes Senior High partnered with Athena Consolidated & Greenfield Elementary
Intermediate Schools
East Wiltshire Intermediate partnered with Eliot River Elementary
Montague Intermediate partnered with Montague Consolidated
Stonepark Intermediate partnered with Sherwood Elementary
Schools with Internal Teen Mentoring Programs
Englewood Consolidated
Gulf Shore Consolidated
Mount Stewart Elementary
Morell Consolidated
Vernon River Consolidated
Launch Your Life Partners & Sponsors
APSEA
Atlantic Superstore Charlottetown
Brackley Drive-In Theatre
Caren About Your Hair
Cows
Public School Branch
RBC Foundation
Sherwood Pharmacy
Silver Streams Restaurant
Source for Sports
Staples
Starbucks (University Avenue)
VanKampen's Greenhouses
Big/Little Activities & Events
Adventure Camp
Bowl Canada
Captain Bart
Community Foundation of Prince Edward Island
David Webster
Charlottetown Islanders Hockey Club
Charlottetown Police Services
First Book Canada
Glenn Truman, Manager of the Grafton & Queen CIBC Branch
Island Grown Sod
Island Storm
Joan & Regis Duffy Foundation (Gardening Together Fund)
Mark Arendz Provincial Ski Park at Brookvale
Rodd Royalty
Union of Public Sector Employees
Jeannie Cameron & the Red Dirt Girl Music Room 160+ School Backpack Drive
Individuals
Edgar and Sheila Arsenault
Cindy Ellands-Arsenault
Evelyn Bell
Scott and Darla Buchanan
W Al Bray
Terrance Brennan
James Tony Burton
Derek and Monique Cameron
Sydney Cormier
Tracy Costain
Yogi Cowan
Sue DesRoches
Gail Thibideau DesRoches
Darlene Doucette
Individual
Terry Edison
Judy Gallant
Shirley MacAusland
Wilfred McIntyre
Gordie and Susan Perry
Gary Ramsay
Stephanie Sark
Kevin & Sade Vriends Friends and Family
David Warren
Paula Whalen
Lynn Whitlock
Heather Watterson
Shellie Wright
Businesses & Organizations
200 Air Force Wing
Anderson's Auto
Bakin' Donuts
City Flooring
Dooly's Summerside
Giant Tiger Summerside
Greco Pizza
Hicken's Service Centre
Michaels Pizza
Needs Convenience
Novus Glass
Prestige Kitchens
Reito Industries
Remax Harbourside Realty
Summerside Staples
Treble Makers
Summerside Superstore
Sun and Suds
Anonymous
Ashley MacDonald
DVA
iWave
Laura Simmons
McInnis Cooper
Northumberland Ferries Ltd.
Robin Hewitt & John McPhee
SMR
Stephanie & Ellie Rainnie
Great Big Giving Tuesday Board Game Drive
Investors Group (fund creators)
Bluefield High School Leadership Students
CGI Inc.
Career Development Services
City of Charlottetown Casual Day Funds
CCRA Social Committee
Esther Finkle Walk for Kids
Government of Canada, Canada Summer Jobs
Government of PEI, Department of Finance Employee Council
Grant Thornton
Guys Who Give a $hit
Home Care Staff – Queens Region Health PEI
Innovation PEI Staff Fund
Kenny & Tracey Singleton
Kiwanis Foundation
Linda Burke
Lucille Hogg
Margaret Vloet-Morrison (in memory for Peter, Dora & Eugene)
Mi'kmaq Confederacy of PEI
Rising Youth
SkillsPEI
Standard Aero Engine Services Atlantic Staff
Bowl for Kids Sake Sponsors
Air Canada Foundation
AquaBounty Canada
Atlantic Aqua Farms
Atlantic Superstore Charlottetown
Atlantic Superstore Montague
Atlantic Superstore Summerside
Beach Point Processing Company
Bell Aliant Inc.
Business Technology Consulting Ltd.
Campbell's Concrete Ltd.
Captain Cooke's Seafood Inc.
Cavendish Farms
Century 21 Colonial Realty Inc.
Ching Brothers Inc.
Chucker's Trophies & Awards Ltd.
Cineplex Entertainment Charlottetown
Cineplex Entertainment Summerside
City of Charlottetown
Confederation Centre of the Arts
Cows
D.P. Murphy Inc.
Delta Prince Edward by Marriott
Discover KIA
EastTech Engineering Consultants Inc.
FlyPEI
Ganong
Grand Senses
Groove PEI
H&R Block Summerside
HGS Canada Inc.
Hearts and Flowers
Holman's Ice Cream Parlour
Home Hardware Charlottetown
KJL Select Meats
Kent Building Supplies Summerside
King's Playhouse
Leary's Independent Grocer
MBS Radio (Q93, CFCY & SpudFM)
Mallett's Radiator Service Ltd.
Maritime Electric
Mermaid Marine Products
Murphy's Pharmacies Community Centre
Murphy's Pharmacies
North Rustico Lions Club Bowling Lanes
Northumberland Ferries Ltd.
O'Leary Farmers Co-op Association
Our Family Traditions
Owls Hollow
PEI Bag Company
PEI Credit Unions
PEI Museum and Heritage Foundation
Peake & McInnis Ltd.
PEPSI
Phillips Auto Sales Ltd.
Precision Mechanical Inc.
Prince Edward Aqua Farms Inc.
Reginald "Dutch" Thompson
Riverdale Orchards
Riverview Country Market
Royal Garden Chinese Restaurant
Shawn's No Frills
Simpson Aqua Ventures Ltd.
Small Print Board Game Café
Sobeys
Stewart McKelvey
Stingray (Ocean 100 & Hot 105.5)
Summerside Toyota
The Alley
The Comic Hunter
The Cork & Cast
The Dining Room at The Culinary Institute of Canada
The Guardian
The Journal Pioneer
The Lanes at Credit Union Place
The Preserve Company
Tignish Parish Centre Bowling Lanes
Tim Hortons
Township Chevrolet Buick GMC Ltd.
Twin Shores Camping Area
UPEI Music Department
UPEI Student Union
Watermark Theatre
West Royalty Superstore
Wilson Fuel Company Ltd.
Canadian Tire, Charlottetown
Cocoon Wellness Spa
C. Garth Sanderson, Desjardins Financial Security
Charles A. Reid, Desjardins Financial Security
Hambly`s BrandSource Home Furnishings
Kenmac Energy
Kwik Kopy Design & Print Centre
MBS Radio (CFCY, Q93 and Spud FM)
Mantels by Design – Russell Kerr Woodworking
Murphy Hospitality Group
PEI Home & RV Centre
PEI Provincial Parks
Piatto Pizzeria & Enoteca
Prestige Homes
PropertyGuys.com
Stingray (Ocean, Hot 105.5)
Technomedia
The Buzz
The Guardian
WestJet
Wilson Security