Program and Fund Supporters

Rotary Club of Charlottetown Royalty
We are extremely excited to partner with the Rotary Club of Charlottetown Royalty to bring Teen Mentoring to more schools across Prince Edward Island. They have investing $90,000 over 3 years into a program that provides both the mentors and the mentees the opportunity to build the confidence to achieve more.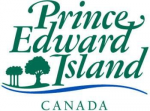 Government of PEI, Department of Family and Human Services
We would like to thank the Government of Prince Edward Island for their ongoing support.  We have received a $28,000 grant from the Department of Communities, Land and Environment to help provide services across Prince Edward Island.

MBS Radio
We would like to thank MBS Radio for their ongoing support.  By making us a Charity of Choice, MBS Radio has provided invaluable volunteer recruitment support throughout the year. We would like to thank the staff and management for their ongoing support on on air promotion of our need for volunteers.

Brandvan
Keith Jones and Vickie Hsieh from The Brandvan came to Prince Edward Island on their Canada-wide tour to help build marketing campaigns for local nonprofits.  Their team of copywriters, designers, and photographers created a Big Brother recruiting campaign that included print ads, social media content and posters.  We would like to thank Brandvan for donating all of the creative work that led to the I'm a Neighbour, I'm a Big Brother campaign.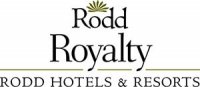 Rodd Royalty
We want to thank our friends at the Rodd Royalty for hosting our Christmas party for our Bigs & Littles again this year.  We can't thank the staff & management enough for providing everything we needed – a craft room, space for our Photo Booth, a wonderful traditional turkey lunch and space for a visit from Santa.
Italic Press
We want to thank Italic Press for donating the printing of the posters for the I am a Neighbour, I am a Big Brother recruiting campaign.

Investors Group
We want to thank the Investors Group for creating an opportunities fund for our Littles which covers lessons, team costs, arts tickets…..any opportunity that will expand our Littles experiences.  Several years ago, the Investors Group helped set up the fund and have been regularly donating to it, including a $1500 donation this year.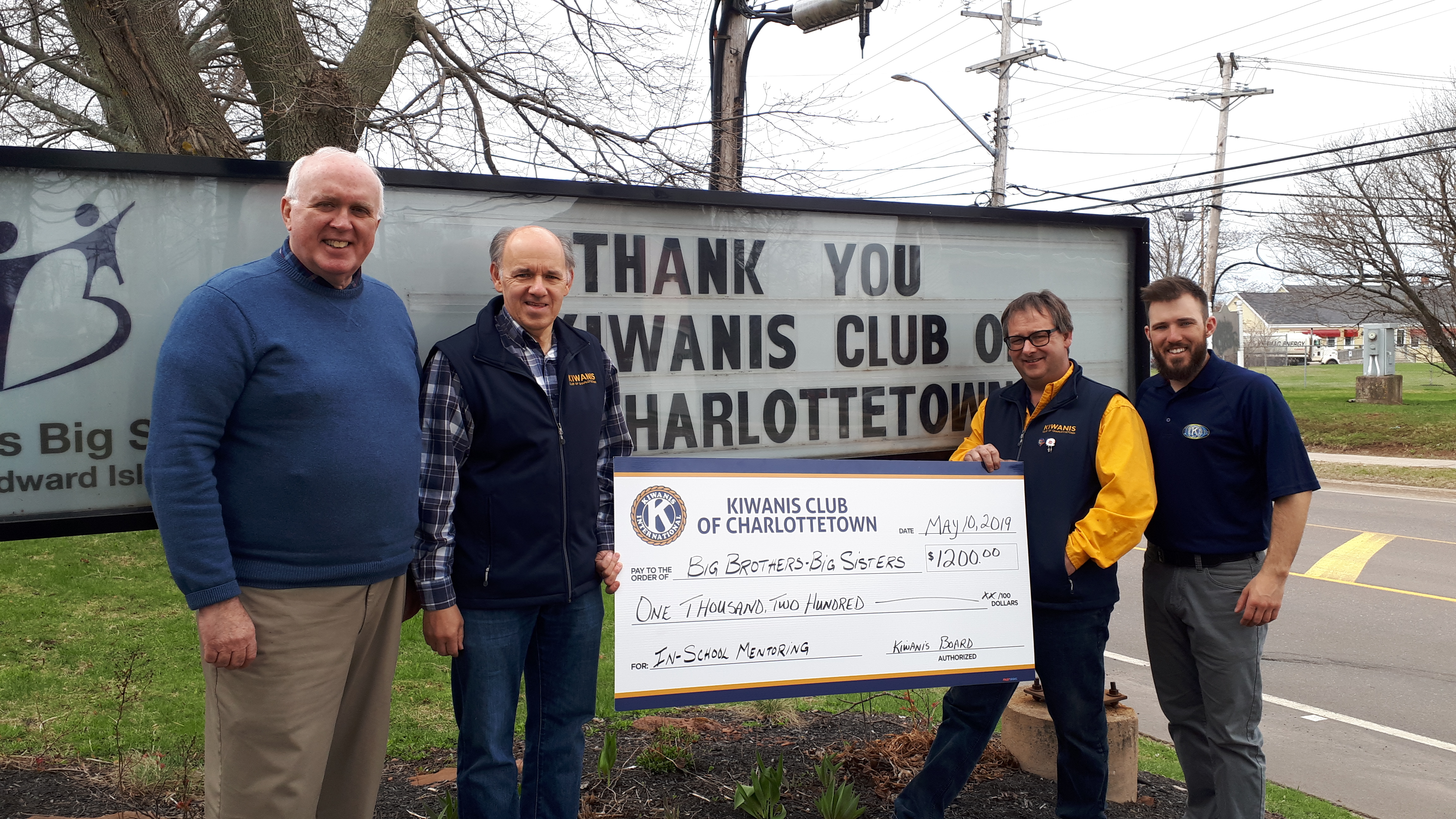 Kiwanis Club of Charlottetown
We want to thank the Kiwanis Club of Charlottetown for their $1200 donation to support In-School Mentoring. A mentor's support can help keep youth engaged in school, build self confidence, develop soft skills & facilitate continued academic achievement.

RBC Foundation
We would like to thank Peter Russell and the RBC Foundation for their ongoing support.  This year, the RBC Foundation donated $1000 to support mentoring on Prince Edward Island
Big/Little Activities & Events
Adventure Camp
Bowl Canada
Bruce Matheson
Captain Bart
Charlottetown Police Services
First Book Canada
Glenn Truman, Manager of the Grafton & Queen CIBC Branch
Island Storm
Mark Arendz Provincial Ski Park at Brookvale
Rodd Royalty
Summerside Capitals
Union of Public Sector Employees
Jessica Frizzell & Friends
DVA
iWave
Investors Group (fund creators)
Government of Canada, Canada Summer Jobs
Guys Who Give a $hit
IT Shared Services, PEI Provincial Treasury
Linda Burke
Margaret Vloet-Morrison (in memory for Peter, Dora & Eugene)
Mi'kmaq Confederacy of PEI
RBC Charlottetown
RBC Summerside
Kenny & Tracey Singleton
SkillsPEI
Standard Aero Engine Services Staff
Summerside Tax Centre Staff
Bowl for Kids Sake Sponsors
3 Points Aviation Inc.
Air Canada Foundation
Anne of Green Gables Chocolates
AquaBounty Canada
Atlantic Aqua Farms
Atlantic Superstore Charlottetown
Atlantic Superstore Montague
Atlantic Superstore Summerside
Back Alley Music
Beach Point Processing Company
Bell Aliant Inc.
Benevolent Irish Society
Bluefin
Brothers 2
Business Technology Consulting Ltd.
Campbell's Concrete Ltd.
Canadian Tire Summerside
Captain Cooke's Seafood Inc.
Cavendish Farms
Ceilidh in the City
Century 21 Colonial Realty Inc.
Charlottetown Airport Authority
Ching Brothers Inc.
Chucker's Trophies & Awards Ltd.
Cineplex Entertainment Summerside
Cineplex Entertainment Charlottetown
City of Charlottetown
Confederation Centre of the Arts
Cows
D.P. Murphy Inc.
Delta Prince Edward by Marriott
Discover KIA
EastTech Engineering Consultants Inc.
Eastern Kings Sportplex Bowling Lanes
Fair Isle Ford Lincoln
Ganong
Giant Tiger Summerside
Grand & Toy
H&R Block Summerside
HGS Canada Inc.
Happy Potter
Hearts and Flowers
Home Hardware Charlottetown
Ireland Meets Scotland
Kent Building Supplies Summerside
Leary's Independent Grocer
MBS Radio (Q93, CFCY & SpudFM)
Mallett's Radiator Service Ltd.
Maritime Electric
Mermaid Marine Products
Murphy's Pharmacies Community Centre
Murphy's Pharmacies
Newcap Radio (Ocean 100 & Hot 105.5)
Next Level Cookie
Nimbus Publishing
North Rustico Lions Club Bowling Lanes
Northumberland Ferries Ltd.
O'Leary Farmers Co-op Association
Our Family Traditions
PEI Bag Company
PEI Credit Unions
PEI Museum and Heritage Foundation
PEI Mutual Insurance
Peake & McInnis Ltd.
PepsiCo Beverages
Phillips Auto Sales Ltd.
Precision Mechanical Inc.
Prince Edward Aqua Farms Inc.
Prince Edward Island Potato Board
Riverdale Cidery
Shawn's No Frills
Simpson Aqua Ventures Ltd.
Stantec Consulting Ltd.
Staples Charlottetown
Stewart McKelvey
Summerside Toyota
TD Canada Trust
The Alley
The College of Piping and Celtic Performing Arts of Canada
The Grand Victorian
The Gray Group
The Guardian
The Journal Pioneer
The Lanes at Credit Union Place
The Preserve Company
The Trailside Music Café & Inn
Tignish Parish Centre Bowling Lanes
Tim Hortons
Tip Er Back
Township Chevrolet Buick GMC Ltd.
Twin Shores Camping Area
Uncle Mike's Bar & Grill
West Royalty Superstore
Wilson Fuel Company Ltd.
ADL
Beyond Fit Health & Fitness Management
Canadian Tire, Charlottetown
Charlottetown Foodland
Cocoon Wellness Spa
Colour Blind Boutique
Cornwall Auto & Tire
C. Garth Sanderson, Desjardins Financial Security
Charles A. Reid, Desjardins Financial Security
Dundee Arms Inn
East Coast Craft Soda Co.
efficiencyPEI
Flower Buds
goji's Neighbourhood Treatery
Hambly`s BrandSource Home Furnishings
Invesco
JEMS Boutique
Kenmac Energy
Kwik Kopy Design & Print Centre
MBS Radio (CFCY, Q93 and Spud FM)
Mantles by Design – Russell Kerr Woodworking
Murphy Hospitality Group
Newcap Radio (Ocean, Hot 105.5)
OpenEats
PEI Home & RV Centre
PEI Provincial Parks
Papa John's
Parks Canada
Prestige Homes
Prince Edward Island Brewing Co.
PropertyGuys.com
Rock the Boat Music Festival
Starbucks
Technomedia
The Guardian
The Journal Pioneer
Top Notch Lobster Tours
Upstreet Craft Brewing
WestJet
Wilson Fuel Esso Stations
Wilson Security
Wood Islands Lighthouse Museum