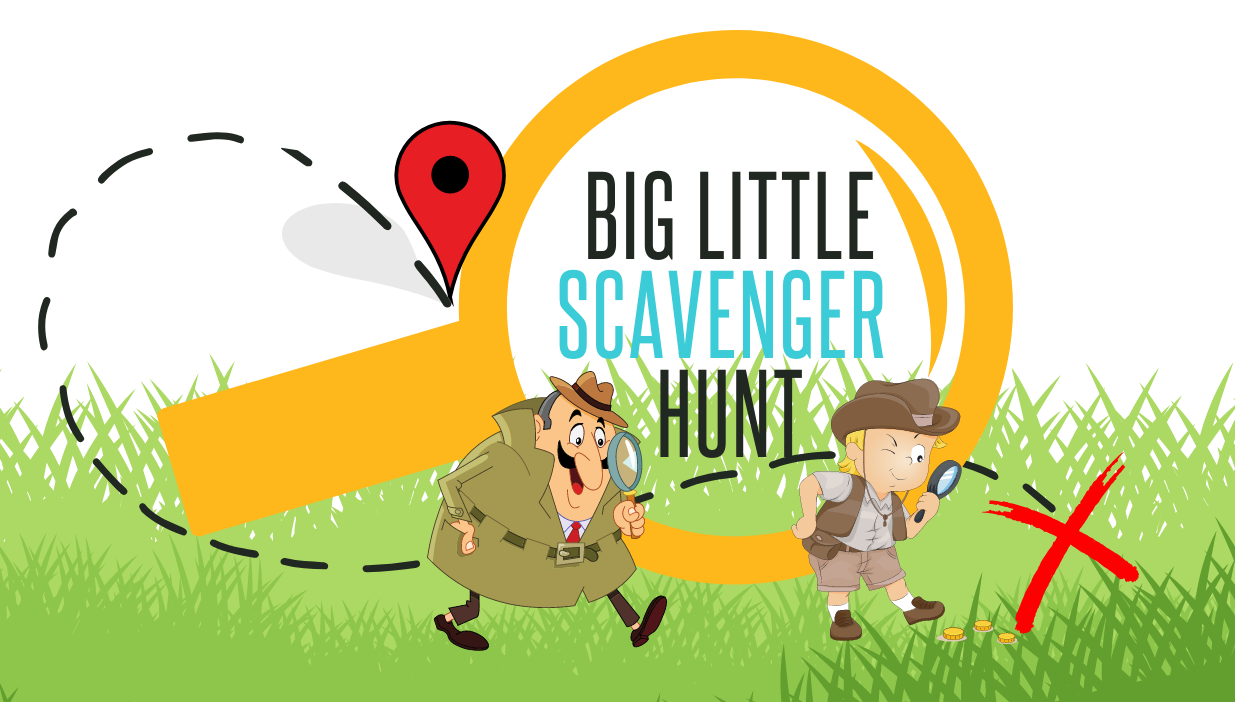 Sign Up Your Team Today
Get your work, family or friends team together to have fun & support a great cause!

Register Your Team Today
The Big Little Scavenger Hunt – March 21st to April 3rd
WHAT IS THE BIG LITTLE SCAVENGER HUNT?
We can't hold Bowl for Kids Sake safely this year, but we didn't want to lose the things we love –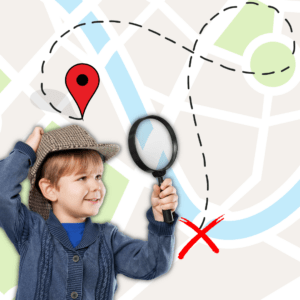 community spirit, a chance to have fun together….and of course fundraising for a great cause!
In addition to fundraising, The Big Little Scavenger Hunt includes things to find, selfies to take, puzzles to solve, and fun activities to complete. The tasks are focused on our love of PEI and the 3 Big Outcomes of our programs – Health & Well-Being, Life-Long Learning and Community Involvement!
So get your Business or Family & Friends team together and get ready to put the fun in fundraiser. The activities will be FLEXIBLE enough to do together or apart, so you can make The Big Scavenger Hunt work for you….and of course there are great prizes!
Register your team today and we'll bring you everything you need to get started in a cool bag from PEI Bag Co.
Please note: Activities count if completed by one team member & can be modified for teams who aren't in the same location.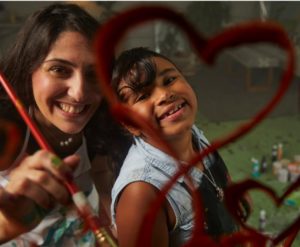 WHAT DOES SUPPORTING THE BIG LITTLE SCAVENGER HUNT ACCOMPLISH?
Impact: When a child has a mentor, the odds they will be emotionally, socially & physically healthy increases dramatically…and when we have healthy young people in our communities, everyone benefits.
Mentoring is an essential service we must continue to provide, but we need your help! The money you raise during The Big Little Scavenger Hunt will help provide life-changing relationships for youth across PEI.
BEING A MATCHMAKER:
Creating a new mentoring match costs roughly $1200.  If your team raises $1200, you will be Matchmakers!
HOW DO I PARTICIPATE IN THE BIG LITTLE SCAVENGER HUNT?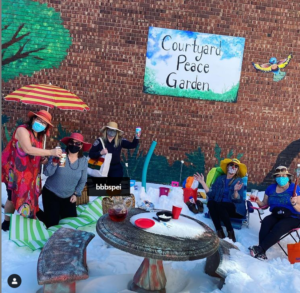 Your Mission: Raise money to ignite the potential of Island youth & have fun competing in the Hunt!
Register Your Team
Answer the Open to Win question
Pick a Fun Team Name for inspiration
Set a Team Fundraising Goal and start fundraising
Set up your Team On-line Fundraising Page
Take a Fun Team Photo
Complete the Scavenger Hunt
Post your photos & videos with

#BigLittleScavengerHunt

& don't forget to tag us with

@bbbspei

Fill out the Team Tally sheet and return it with any money, pledges sheets and sold & unsold raffle tickets
Pro Tip: Don't forget to tell the world how awesome you are!
Staycation Draw:
If your team raises $100, you could win a Staycation Prize Package that includes a FireWorks Feast & night for 2 at the Inn at Bay Fortune, BBBSPEI Picnic Blankets, a $500 Sobeys and a $250 Upstreet Craft Brewing Gift Card!
For every extra $100 you raise, you'll receive another ballot and you can double your ballots by raising money on-line.  Sign up here for On-Line Fundraising!
If your team raises:
$100 – you'll receive: a Keepsake Certificate & 1 Staycation Draw ballot
$600 – you'll receive: a Keepsake Certificate, a BBBSPEI Trunk Cooler Organizer (for picnics or grocery shopping) and 6 Staycation Draw ballots
$1200 – your team will be a Matchmaker & you'll receive a Keepsake Certificate, a BBBSPEI Cooler Bag Stool & Blanket and 12 Staycation Draw ballots
Top On-line Fundraising Prize – Go Bowling IRL: use of the Private Room at The Alley, bowling for 4 to 6 people & munchie platters so you don't get hungry!
Top Fundraising Teams
First Prize – The Treat Yourself Prize: a $150 ADL Store & a $250 Sobeys Gift Card for your ultimate picnic & BBQ needs
Second Prize – The Home or Office Makeover Prize: a room refresh from Sherwin Williams Paint Store, a green bin cleaning from Wheelie Bin Doctors & 100 Sobeys Gift Card to makeover the fridge
Third Prize – Get Prepared Prize: tax preparation for 3 from Bottom Line Accounting, a fire extinguisher & first aid kit from P & Fire & Safety and a $50 Tim Hortons Gift Card
Scavenger Hunt Prizes
Scavenger Hunt Winner:
The winning team will celebrate their BIG win with a luxury Cordial Picnics Experience for up to 6 people sponsored by McQuaid Warehousing & Mobile Storage! Please note: All teams who raise $100 or more are eligible. If we have a points tie, we will hold a draw to determine a winner
Secret Scavenger Hunt Prizes: There are 4 Scavenger Hunt tasks that have prizes attached to them – but we aren't going to tell you which ones they are!  If your team does that particular activity, you could win a MBS Radio Swag Bag, an Upstreet Brewing Prize Pack, 6 Stantec backpacks  or a 2023 Canada Winter Games bag & 6 t-shirts!
Social Influencer Prize: A Northumberland Ferries Pass, BBBS gear, a $50 Tim Hortons Gift Card & snacks for the road!
Best Team Name: The Ultimate Snack Gift Basket sponsored by Precision Mechanical Inc.
Best Team Photo: $50 Tim Hortons Gift Card
Open to Win Prize: A box of sweet pies from The Handpie Company sponsored by Ching Brothers & a $50 Tim Hortons Gift Card
Team Captain Draw: 1 of 2 $50 Tim Hortons Gift Cards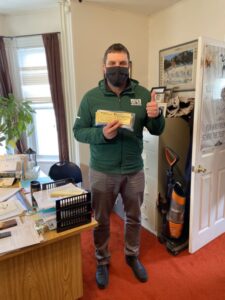 RAFFLE TICKETS
If you don't like asking people for money, you can sell Raffle Tickets.  We will provide them and sales count towards your team fundraising total.  They cost $5 each or 3 for $10.
First Prize: Ryobi 40v HP Brushless Cordless 21 inch Self-Propelled Walk Behind Lawn Mower Kit with 2 Batteries and Charger from The Home Depot (worth $748)
Second Prize: A Picnic sponsored by the Dairy Farmers of PEI that includes treats, beverages & BBBS beach blankets (worth $350)
Third Prize: $150 Sobeys Gift Card
McQuaid Warehousing & Mobile Storage
PEI Bag Co.
Sobeys Community Action Fund
Hot 105.5
Ocean 100
Great Big Friend Sponsors
Cavendish Farms
Century 21 Colonel Realty Inc
Discover Kia
Journal Pioneer
PEI Mutual Insurance Company
Peake & McInnis
Prince Edward Aqua Farms
Provincial Credit Unions
Stantec
Stewart McKelvey
The Guardian
The Home Depot
Township Chevrolet Buick GMC
Upstreet Craft Brewing
Dairy Farmers of PEI
Inn at Bay Fortune
Maritime Marine Supply
Murphy's Pharmacies
Precision Mechanical Inc.
Sherwin-Williams Paint Store
The Alley
Tim Hortons
ADL
Bottom Line Accounting
Canada Winter Games 2023
Ching Brothers
Mallett's Radiator Service
Northumberland Ferries Limited
P & G Fire and Safety
The Buzz
Wheelie Bin Doctors