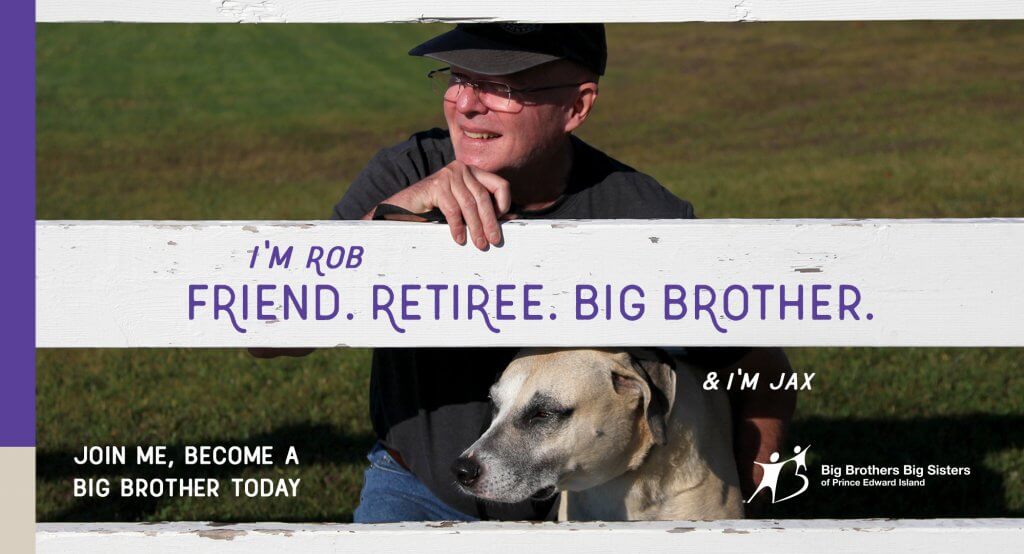 I'm Rob – a retiree, a grandfather, and a Big Brother. I love gaming, downhill skiing, taking my dogs for a walk, and trying new things.
My Little Brother is really open to trying new things too and we use the free passes from Big Brothers Big Sisters to point us in new directions. We've been to concerts, magic shows, rock climbing, and local attractions. I took him downhill skiing and after a rough start he really took to it. I believe that was a major accomplishment for him.
Being a Big Brother is less complicated than you think. My Little & I spend quality time gaming, going to the dog park, watching movies, bbqing, playing horseshoes and having bonfires. Join me, become a Big Brother today!
We want to thank Keith Jones & Vickie Hsieh from Brandvan for helping us tell our amazing Big Brothers' stories in such a visual way and Italic Press for printing the posters!
Up Next: Find out how Mohit and Rafael's relationship took on a life of it's own