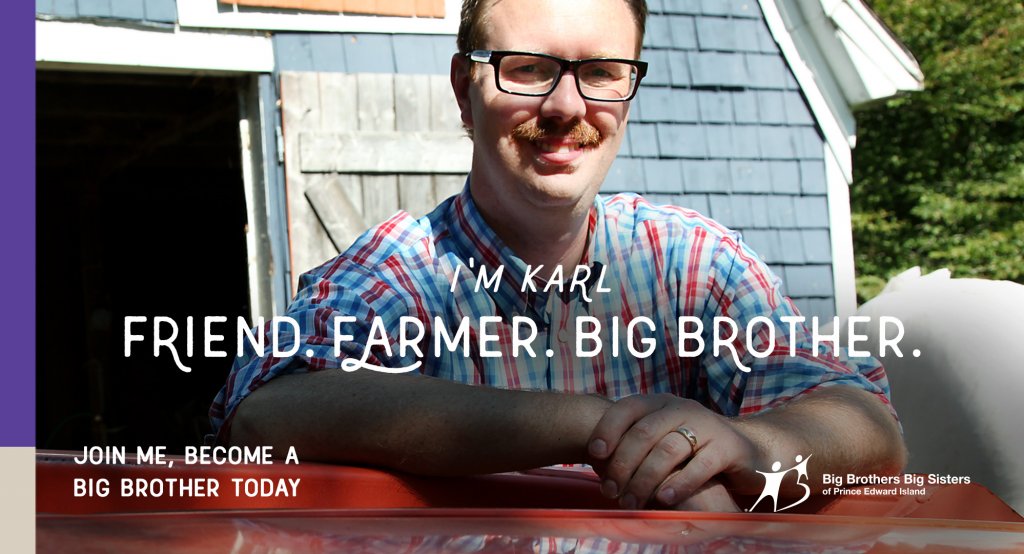 Hey, I'm Karl. I'm a farmer, a scientist, and a Big Brother!  I love nature, woodworking, cars and motor sports.
My wife and I have a small farm – we raise sheep and chickens.  We keep a dozen ewes and we have lambs in spring. My Little Brother enjoys working with the animals and doing stuff on the farm. He likes to help water and feed the sheep and to collect and clean the eggs from the laying hens as well. He helped build our greenhouse and has even done some vegetable gardening too.
Being a Big Brother is easier than you think. My Little Brother & I spend time playing around with my older sports car and we bonded over our mutual love for motorsports. We always have Youtube on watching the newest craziest stunt. We enjoy car shows and he enjoys pointing out what I should do next to the old car. Join me, become a Big Brother today!
We want to thank Keith Jones & Vickie Hsieh from Brandvan for helping us tell our amazing Big Brothers' stories in such a visual way and Italic Press for printing the posters!
Up Next: Find out what Rob and his Little Brother love to do together