We want to congratulate Alex Waugh of Blue Shank Road – Wilmot Valley, our big winner of the 2019 Dream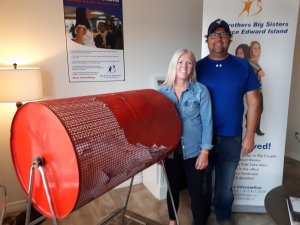 Cottage!!  Since he had both tags, he is our sole winner. It looks like he will be keeping the cottage.  Congratulations Alex & Tanya!
We would like to thank everyone who supported the campaign by buying tickets, volunteering or sponsoring our fundraiser. Thank you for empowering potential on PEI!