Giving away prizes is always such a fun way to start a weekend.  We have 6 Cottage Living Prize winners to announce!  A big thank you goes to Todd Gallant from Desjardins Financial Security for coming to the office to help us do the third Early Bird Draw.
Congratulations to our Cottage Living Prize winners:
Janna Remond won a $2500 Gift Card (her choice) sponsored by Desjardins Financial Security Independent Network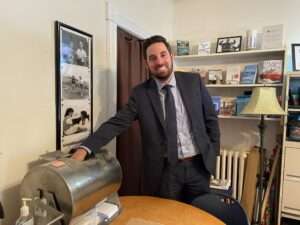 Mike Franklin won a 1 Year Membership from Spa Total Fitness Centre
Barry Cooke won 3 Mirrors from Sherwood Drug Mart Pharmachoice
Michelle Ramsay won a Spa Treatment from Serenity Salon and a box of Anne's Divine Delights from Anne of Green Gables Chocolates
Kelly Aylward won a One Hour Photo Session with Hummingbird House Productions
Anne McMullin won a Get Together Wireless Speaker from The Source
What's Up Next At the Dream Cottage: WestJet Gift-of-Flight Voucher Early Bird Draw
There's only one Early Bird Draw left. Don't miss your chance! Purchase your tickets by 6 pm Wednesday, August 17th and you could win a WestJet Gift-of-Flight Voucher valid for one roundtrip flight for two guests to any regularly scheduled and marketed WestJet destination*!
(*No cash value, fees, taxes, surcharges not included, blackout dates and restrictions apply.)
Watch for special prizes from:
Caren for Your Hair & Family Vision Centre
BBBSPEI, COWS Inc. & Anne of Green Gables Chocolates
The Big Giveback
Mark your calendars!  The Big Giveback is coming up at the Dream Cottage the weekend of August 12th through the 14th.  This year, we will be collecting donations for the Upper Room Hospitality Ministry Food Bank to help fill their shelves with breakfast, lunch and snack items just in time for Back to School!  There will be special prizes & treats for the people who donate….watch for more details coming soon!
TO GET YOUR TICKETS
Visit the Dream Cottage: Located in the Royalty Crossing parking lot, across from the Charlottetown Canadian Tire. Open Monday through Friday from 10 to 6 pm and Sundays from 12 to 5 pm
Phone: 902-368-7758 or 1-877-411-3729
We're keeping things simple this year – every ticket gives you the choice of the furnished Dream Cottage with all the appliances….OR you can take the $100,000 Cash Option.
The 29th Dream Cottage
This elegant 2 bedroom, 2 bathroom Prestige Home has 1024 square feet of living space. Rob at PEI Home & RV Centre has included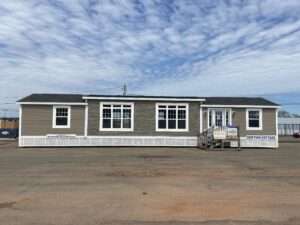 some really cool new features including an atrium roof design, front entry with deacon's bench & tons of closet space, primary bedroom that includes a wall of walk-in closets, ensuite bathroom & piano window, and beautiful exterior finishes.
The beautiful cottage design is enhanced by furniture and stainless steel appliances (in the kitchen) chosen by Julie from Hambly's BrandSoure Home Furnishings. There is even a washer & dryer in the laundry closet.
Don't miss your chance to win – we have sold more than 80% of the tickets!
For More Information:
To find out more, check out the 2022 Dream Cottage Webpage
Find out who the 2022 Prize Winners are so far on the Winner's Blog Post
If you would like to know what your ticket purchase supports, check out our What We Do page