We are extremely excited to announce that the Rotary Club of Charlottetown Royalty has partnered with us to bring Teen Mentoring to more schools across Prince Edward Island.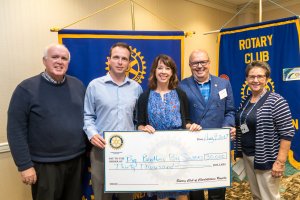 They will be investing $90,000 over 3 years into a program that provides the mentors and the mentees the opportunity to build the confidence to achieve more. Thank you so much for helping local youth reach their full potential.
For more info about the Rotary Club of Charlottetown, go here.