Giving away some awesome Early Bird Prizes is always a great way to start the weekend!  Todd from Desjardin Financial Security and Mike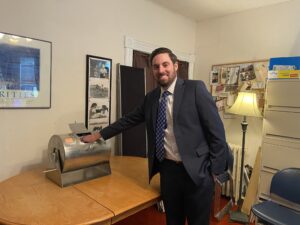 from Explore More Watersports came in to draw our wining tickets.  Congratulations to:
Chris Haywood-Perry, winner of the $2500 Gift Card to the business of his choice sponsored by Desjardins Financial Security Independent Network
Doreen Paynter, winner of the Watersports Beach Party including Flyboard, Hoverboard & Efoil Surfboards from Explore More Watersports
Kent Cox, winner of the 1 Year Membership at the Spa Total Fitness Centre
Matthew & Brenna Dixon, winner of the $500 towards a set of new tires from Charlottetown Toyota
Linda Shea, winner of the $200 Gift Card & 2 Decorative Mirrors from Sherwood Drug Mart
David Driscoll, winner of the 1 hour Spa Treatment from Serenity Salon & a Box of Chocolates from Anne of Green Gables Chocolates
Dream Cottage Draw
We are excited to announce that the Dream Cottage Draw will be held Friday, August 27th at 2 pm at the Dream Cottage.  Good luck to everyone who has tickets!!