Ready, set, go!
The Big Little Scavenger Hunt starts today, which means it's time for you to open up the activities list, divide up the challenges, and start racking up points!
Secret Big Little Scavenger Hunt Prizes
Four Scavenger Hunt tasks have prizes attached to them, but we aren't going to tell you which ones they are!  Don't miss your chance to win a prizes from MBS Radio, Upstreet Craft Brewing, 2023 Canada Winter Games and Stantec. Earn the most points and your team could win a beautiful Luxury Cordial Picnic Experience sponsored by McQuaid Warehousing & Mobile Storage.
Be Safe will participating in The Big Little Scavenger Hunt
The Scavenger Hunt is designed to be as flexible as possible.  You can complete each activity while socially distanced or on-line and as long as one of your team members completes the task, it counts. Please compete in a way that feels safe & comfortable for all of the members of your team.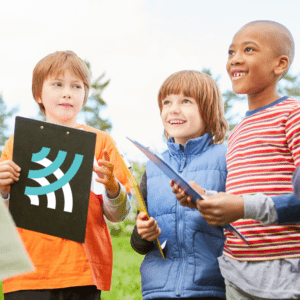 Calling all Social Influencers
Don't forget to post your photos & videos with the #BigLittleScavengerHunt hashtag & tag us – @bbbspei.  In addition to telling the world you're participating, you could win a prize to help you enjoy your next adventure.  The Best Social Influencer will win a NFL Ferry Pass, BBBS Gear, a $50 Tim Hortons Gift Card & snacks for the road!  If you don't have social media or you would like us to post them, email them to Heather at info@bbbspei.ca
Fundraising Prizes to Win
If your team raises $100, you could win a Staycation Prize Package that includes a FireWorks Feast & night for 2 at the Inn at Bay Fortune, BBBSPEI Picnic Blankets, a $500 Sobeys and a $250 Upstreet Craft Brewing Gift Card!
For every extra $100 you raise, you'll receive another ballot and you can double your ballots by raising money on-line.  There are cool Raise & Win prizes – BBBSPEI Trunk Cooler Organizer ($600) and BBSPEI Cooler Bag Stool & Blanket ($1200) and the top online fundraising team will win a cool bowling party from The Alley!
Big Little Scavenger Hunt Fundraising Support
Are you new to on-line fundraising?  Check out this instruction sheet for more information.  If you need more raffle tickets or have any questions, please don't hesitate to contact Alex at 902-368-7765 or alex.stokes@bigbrothersbigsisters.ca