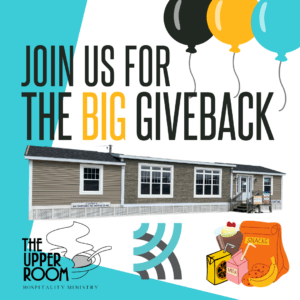 Although the Back to School period is exciting for many, it is also stressful for some PEI families. With the increase in prices across PEI this spring and summer, making ends will be even more difficult. We want to ensure that Island youth have access to the types of food that fuel academic success.
Food security is an issue on PEI for 1 in 5 children on PEI. The school breakfast and lunch programs provide families with support but there are still gaps. We are partnering with the Upper Room Hospitality Ministry Food Bank to fill their shelves with breakfast, lunch and snack items like cereal, granola bars and juice boxes (see full list below).
We are going to be celebrating the generosity of Islanders with some great prizes & treats! Drop by the Dream Cottage with a donation & you'll receive a bottle of COWS Raspberry Cordial or a bag of Anne of Green Gables Chocolates Cows Chips (while supplies last) & you'll have a chance to win some great prizes including:
-1 of 4 Go Back to School In-Style Prizes – $50 Family Vision Centre & a $25 Caren About Your Hair Gift Card
-1 of 2 Day at the Beach Prizes – BBBSPEI Beach Bag & Blanket
-Fun BBBS Swag Prizes
To add to the fun, CFCY & Max 93 will be broadcasting from the Cottage on Friday (August 12th) from 9 am until 1 pm. It will also be a great chance to take a tour of the Dream Cottage, find out more about volunteering and get your Dream Cottage tickets in time for the Final Early Bird Draw.
THE UPPER ROOM HOSPITALITY MINISTRY FOOD BANK Big Giveback 2022 WISHLIST:
-Granola Bars
-Applesauce
-Fruit Cups
-Pudding Cups
-Cheese and Crackers
-Individually Wrapped Cookies & Crackers
-Cereal
-Drinking Boxes
Let's cram the cottage with as much Back to School food supplies as possible to ensure that every child starts the year with what they need to succeed!
For more info: visit The Big Giveback 2022 webpage, call 902-569-KIDS or email info@bbbspei.ca
To find out more about The Upper Room Hospitality Food Bank, check our their webpage