We are very honoured to have been nominated for two Chamber of Commerce Awards this fall! These award nominations wouldn't have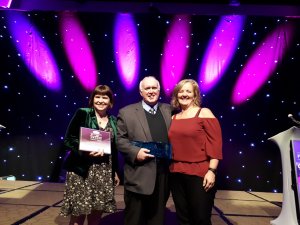 been possible without the hard work of our volunteers and the amazing level of support from so many individuals and businesses from across PEI!
In November, we won the Greater Charlottetown Area Chamber of Commerce Not-for-Profit Excellence Award which "recognizes the accomplishments of an organization in the not-for-profit sector that has an established reputation for delivering a high level of programs and/or devices, a track record of efficient and effective management, and strong board governance."  Read more about all of the nominations here.
In September, we were nominated for a Greater Summerside Chamber of Commerce Business Excellence Award in the People's Choice Award.  Read about the nomination here.
Thank you to the people who anonymously nominated us for these awards.